People tend to have strong ideas about wallpaper: they are either enthusiasts or haters. As a designer, Even if you don't want to remove your wallpaper in the future, you may have a long and happy relationship with it if you pick it correctly and take the necessary steps to get it put properly.
A list of reasons to consider wallpapering your home, as well as instructions on how to choose the best design for you and how to install the wallpaper for homes after you've purchased it, is included in this guide.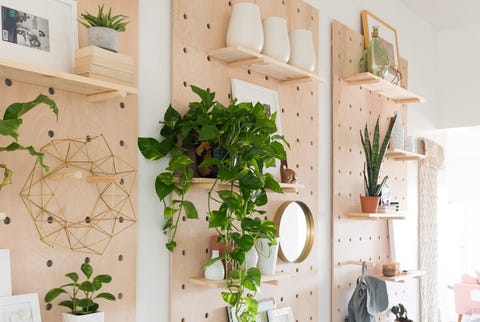 Your Personality and Atmosphere Are Captured in Wallpaper
Wallpaper may be intimidating for some people because it makes a statement, which can be intimidating for certain people. When it comes to home decor, many of us aren't accustomed to making a statement, which is OK since we all want to feel safe and secure in our own four walls. However, the fact is that everyone of us is one of a kind, and I believe that this should be represented in the way that our houses are created.
It's one of the reasons there are so many wallpaper options: it's a wonderful way to add your own personal touch to the design. Wallpaper gives a million various options for you to add your own distinctive touch to any area, whether you're hunting for something neutral of bright, abstract or patterned, flat or textured, floral or geometric. You may choose from a wide range of possibilities.
It's a good idea to conduct some study before deciding what sort of wallpaper to put in your home.
Which hues, patterns, subjects, or textures especially catch your attention? Spending time in search of fresh ideas will most likely lead you to uncover something that piques your interest and turns into a passion for you. If you do your homework, you'll discover all of the wonderful options available to you, and this will pique your interest in include it.
If you feel that designs that are brilliant or colourful fail to capture your love, you may instead choose for more subtle alternatives to get the style and mood that you like.
Consider if a smaller print or an abstract design might look better in your space; Alternatively, you may want a design with a solid colour or textured pattern.
In order to get the look you desire in your space, even a little quantity of wallpaper may go a long way in helping you accomplish it.
Add texture and dimension to any room by using wallpaper with textured designs. Textured walls may provide a feeling of luxury and refinement to even the most traditional of living spaces.
Wallpaper may be used in the same way as art
To create an effect, wallpaper was applied to all of the walls of a room in the past, which was common practise at the time. There is a profusion of possibilities for creating a personalised atmosphere in a room nowadays, including a wide variety of beautifully designed green peel and stick wallpaper.
A simple yet effective approach to make a design statement in your house is to use wallpaper as art to create a focal wall. The same way an original piece of art would, wallpaper can give character, charm, and personality to a room.